Main Blog Page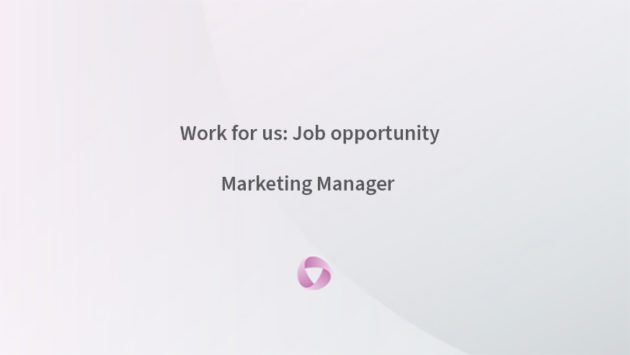 26th January 2022
Job Opportunity – Marketing Manager
London Gynaecology is a leading private Gynaecology Practice, based at two locations: The Portland Hospital, one of London's leading private hospitals, and our new clinic in the heart of the City of London. With twelve consultants, the practice is busy and dynamic and sees in excess of 700 patients each month.
The practice has grown rapidly and undergoes double-digit growth each year. There is significant resource spent in marketing to continue to deliver growth and as such this is a crucial role in the practice. The role is for a Marketing Manager with a broad range of skills who is not only able to support the COO in the marketing of the practice but also work autonomously on different projects.
The role will likely be based at both of our clinic locations, with the opportunity to work from home as well, and would suit someone with digital marketing and / or performance marketing experience. The ideal candidate will be ambitious, keen to develop and grow with the company on our journey.
Key responsibilities:
Define and manage the overall marketing plan to deliver results to drive the business requirements
Manage PPC channels (either directly or through third parties) and SEO
Identify, test and scale growth initiatives to attract new patients
Maintain our company website, which includes creating and posting content, image creation, identifying requirements for new pages, blogs, tools/widgets and new technological updates
Manage and provide input into the redevelopment of the website
Work with consultants and our Medical Information Lead to create content for the website and our social media channels
Manage our social media channels, including creating and posting content
Monitor, maintain and develop our third-party profiles
Take control of our internal marketing, such as letterheads, business cards, booklets, notices etc
Lead our GP outreach programme and represent the company at any events
Oversee various ad hoc campaigns; particularly the organisation of small annual campaigns at Christmas and for charity / fundraising
Responsibility for performance management and keeping track of reviews of the practice
Prepare reports and review analytics for internal use
Responsibility for email marketing and CRM
Required Qualities & Skills:
Must be proficient in working with data, especially as the following are key parts of the role:
Ability to review analytics / tools to find valuable insights (e.g. identify keywords for SEO and search terms for onsite blog articles)
Ability to review PPC campaign data analytics to find insights and troubleshoot
Ability to use SEMRush, Google Tag Manager, Google Analytics, Google Adwords and Facebook Ad manager, Google Data Studio and Excel
Must have three years of marketing experience, preferably in a high-end market or healthcare, and a focus on digital marketing
Must have knowledge of new tools in the marketplace
Must have managed websites, preferably using WordPress
Must be able to work well in afast-paced environment and have good attention to detail
Must have a can-do attitude and be a team player, which is extremely important as we are a small fast growing family practice, which sometimes means pitching in and doing jobs outside of core remit (don't worry, you won't be asked to do anything you aren't qualified to do!)
Salary:
Dependent upon experience
Benefits:
Pension
Private health cover
Please email your CV and cover letter to [email protected] – please include 'FAO Abby Garnham' in the subject line. Kindly note, applicants must be eligible to work in the UK.