Work for Us | Recruitment | Vacancies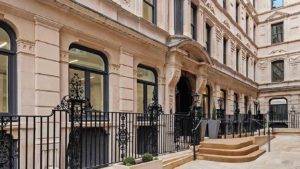 Joining London Gynaecology gives you the opportunity to work at London's largest Gynaecology Clinic. Work as part of a dynamic, expert-led team with the time and resources to deliver high-quality end-to-end care to our patients. We are dedicated to providing exemplary standards of care, and a first class patient experience and are interested in meeting with healthcare professionals to join part of our growing team across London.
To meet our growing demand, we're always looking to recruit, high-calibre professional Consultant Gynaecologists (all specialities) as well as senior nurses and clinical nursing specialists.
Our ethos is to provide expert advice and care, and to be always accessible, ensuring that our service matches the needs of today's busy patient. Become part of a vibrant team living our values – expert, kind, collaborative and aspirational.
So, if you share the highest standards of excellence and professionalism and are seeking a new challenging and rewarding role, we cover all types of employment within Obstetrics and Gynaecology.
Choose from temporary or permanent positions and contracts based on your personal requirements.
Current Positions & Vacancies
We are delighted to invite applications for the following positions:
Apply To Work With Us
We pride ourselves on our professionalism and a strong belief that we hire the best people, so as you'd expect we have a rigorous recruitment process. So, if you'd like to be considered to join our team of outstanding people who place the highest value on patient care, please complete the form below and submit your CV to us today.
[forminator_form id="38240″]
If you haven't seen any gynaecology vacancies that interest you, but you would like to submit your CV, please send us your speculative application. Our HR team will review it and will contact you when any suitable vacancies become available.
Learn More About our Job Opportunities
Want to make the first step in progressing with your career? With great opportunities to grow your skills and progress development, then get in touch with us today to here: email [email protected]