Main Blog Page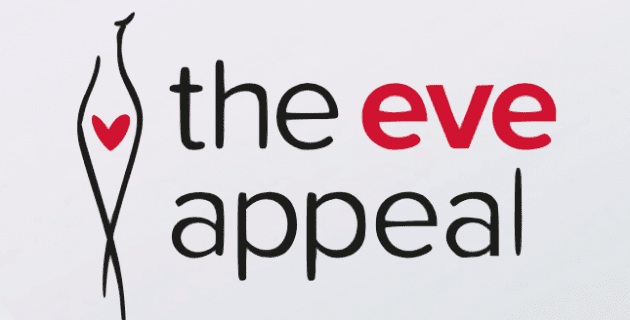 28th May 2019
Spotlight On The Eve Appeal
On June 9th, London Gynaecology's Consultant Gynaecologist Narendra Pisal will run the Comrades Ultra Marathon in South Africa, in aid of two charities very close to his heart –The Eve Appeal and Jo's Cervical Cancer Trust. In this blog, we provide a run-down on The Eve Appeal, detailing its origins and goals for the future of women's health as described on their website.
What is The Eve Appeal?
The Eve Appeal is the only UK national charity raising awareness about and funding research into the five gynaecological cancers – womb, ovarian, cervical, vulval and vaginal. Their groundbreaking research focuses on the development of methods of risk prediction, earlier detection and screening for these cancers. They also campaign consistently to raise awareness of women-only cancers. The Eve Appeal's vision is a future where fewer women develop and more women survive gynaecological cancers.
How did it all begin?
The Eve Appeal was founded by Professor Ian Jacobs. A newly qualified doctor and trainee surgeon, he was so shocked by the low survival rates of those with advanced ovarian cancer that he began to search for a way of screening for the disease. Ovarian cancer has a high mortality rate because it tends to be diagnosed too late. When Peter Vagn-Jensen's wife Lone was diagnosed with ovarian cancer in 1996, he joined forces with Jacobs. Although The Eve Appeal's initial focus was ovarian cancer, the research they fund nowadays covers all five gynaecological cancers.
What are some of their current research programmes?
FORECEE: A 4-year European-wide research programme launched in September 2015, which has been partly funded by the European Commission (Horizon 2020), and is led by University College London, Women's Cancer Department. The vision of FORECEE (4C) is the development of a screening process that aims to prevent four female cancers and save significantly more women's lives. The 4C programme is unique in that it looks beyond just cancer genetics, and into how an individual woman's body responds to environmental and lifestyle factors that raise/decrease the chance of developing gynaecological cancer.
BRCA PROJECT: A research clinic at University College London Hospital (UCLH), launched in November 2015. Its aim is to develop interventions that could revolutionise the lives of those with a genetic mutation – leading to better risk-prediction/prevention of developing ovarian and breast cancer in the UK.
PROMISE: A five-year international research project that aims to halve deaths from ovarian cancer in the UK and elsewhere. At the moment, 70% of women present with ovarian cancer at stage 3 or 4 – meaning they have at least a 70% chance of death. The goal of this project is to identify at-risk populations and improve diagnostic methods.
For more, see The Eve Appeal's website.
Why we are supporting The Eve Appeal
Currently, the mortality rate from gynaecological cancers is 40%; The Eve Appeal are dedicated to changing this. Gynae cancer research is very underfunded, and although The Eve Appeal are a small charity their funding supports innovative projects where conventional funding is harder to come by. Their research is world-class and collaborative, conducted at sites from University College London and the University of Cambridge to the Harvard Medical School and the University of Southern California.
Mr Pisal says "I have chosen to support Jo's Trust and Eve Appeal. I am passionate about women's health but sadly as a gynaecologist I see many patients who have been affected by a gynaecological cancer. Every day in the UK, 58 women are diagnosed with a gynaecological cancer and 21 will die. There is still a lot of work to do in raising the awareness, discovering new treatments and ultimately supporting women and their families through these diseases. These two charities are doing great work to bring gynaecological cancers to the forefront, onto the agenda and support groundbreaking research."
If you would like to donate to The Eve Appeal and Jo's Cervical Cancer Trust and support Mr Pisal's marathon, please click here.