Main Blog Page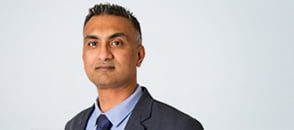 16th July 2019
Consultant Gynaecologist Saurabh Phadnis Joins The Team
We are delighted to announce that Mr Saurabh Phadnis is joining the London Gynaecology team.
Mr Phadnis is a Consultant Gynaecologist at The Royal London Hospital (Bartshealth NHS Trust), London. He completed his general gynaecology training in busy hospitals in the East of England and his subspecialty training in gynaecological oncology at Barts Gynaecological Cancer Centre.
His research included investigations into association of pregnancy related complications following treatment of precancer of cervix. He has won several prizes in national and international conferences. He was awarded the RCOG-Bernhard Baron Travelling fellowship to visit centre of excellence in Germany to expand his expertise in ovarian cancer surgery.
He is an expert in complex minimally invasive and open abdominal surgery. His particular interests include fertility preservation in gynaecological cancer, counselling and management of familial gynaecological cancer and advanced stage ovarian cancer cytoreduction surgery. He is an experienced hysteroscopic surgeon. He has more than 10 years of experience as a colposcopist and is an accredited trainer with the BSCCP.
Mr Phadnis believes in holistic and individualised approach to patient care.
If you would like to book an appointment with Mr Phadnis, please call 0207 10 11 700 or email [email protected].