Main Blog Page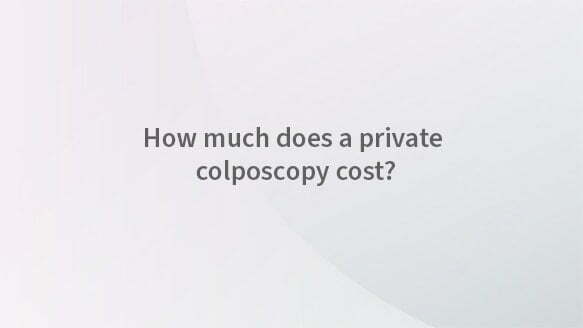 10th March 2023
How much does a colposcopy cost?
The cost of a private colposcopy with one of our specialist Consultant Gynaecologists starts from £675 and includes a full consultation.
We understand that cost can be an important factor when considering private health services. We have a transparent approach to our fees and offer packages where possible to ensure clarity upfront whilst keeping our costs as low as possible.
Here at London Gynaecology, we see patients who are covered by private health insurance along with self-paying patients.
Who is a colposcopy for?
A colposcopy is for women who have:
had an abnormal smear result and need further examination
symptoms such as bleeding after sex, irregular bleeding or contact bleeding
been referred by their GP for unusual appearance of the cervix
The examination is carried out by one of our specialist gynaecologist's who is accredited by the British Society of Colposcopy and Cervical Pathology (BSCCP). A nurse will also be present and you will be given an option to see your cervix on the screen.
All of our colposcopy packages include the below as standard:
30 minuite consultation with a consultant gynaecologist
Full history taking
Colposcopy procedure
Explanation of results
Recommendation for any required tests (tests are always charged in addition to the appointment)
Detailed written report emailed or posted to you and your GP
Arrangement for prescription and onward referral if required
Direct access for any urgent health concerns
This package is our consultation + colposcopy package and is priced at £675 (as priced at date of publication)
If you are a self-paying patient and are considering booking in for a package please discuss any queries with the practice secretary.
Make an appointment
If you would like to enquire about a colposcopy or learn more about any of our services please call 0207 10 11 700 or email our team on [email protected]
If you are unsure whether you need a colposcopy and therefore interested in a consultation, please visit our fees page for pricing.
London Gynaecology is proud to be rated of 4.9/5 overall by patients across Trustpilot, Google and Doctify.