Main Blog Page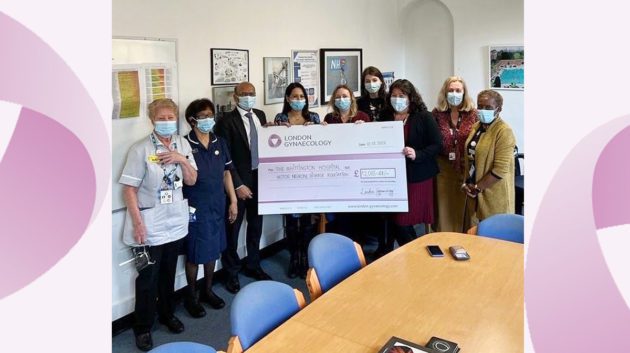 2nd February 2022
Mr Pisal presents £12,085.44 cheque following his double marathon
Today, Mr Narendra Pisal presented a cheque for £12,085.44 to The Whittington Hospital and The MND Association after successfully completing his two in two weeks, double marathon challenge back in October 2021; delays due to Covid-19 meant this wasn't able to be presented to the charities any earlier.
Mr Pisal completed two back to back marathons; the London Marathon and Manchester Marathon in aid of raising funds to improve women's health in the NHS and supporting research into Motor Neurone Disease.
Thank you for all of the kind donations from generous colleagues, friends and patients for the incredible support for Mr Pisal and the two charities close to his heart.
London Gynaecology was delighted to support this fundraiser, and for every pound raised we have matched the first £5,000 of donations.