Main Blog Page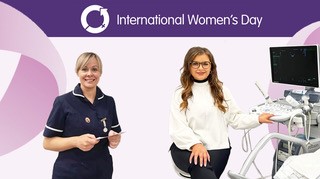 6th March 2022
International Women's Day Offer
Women are very important to us at London Gynaecology, from providing healthcare services to women in clinic to sharing valuable and easy to read healthcare information online, our purpose is dedicated making women's lives better.
To celebrate International Women's Day, we are offering services that are delivered by our 2 key female clinicians at discounted prices for one day only.
On Tuesday 8th March; our nurse-led smear service (primary HPV screen) with our lovely Clinical Nurse Specialist Jennifer Byrne is available for £100 and our scanning services led by Sonographer Edel Bulman are half price.
Both of these services are delivered in our brand new and state of the art clinic at 15 Austin Friars, London EC2N 2HE.
To access the prices please click here to book an appointment. Please note these prices are only available on Tuesday 8th March.