Main Blog Page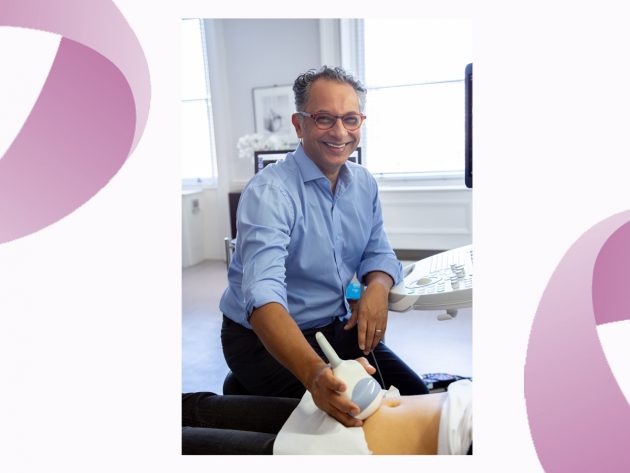 28th February 2021
How much does a Harmony Test / NIPT cost?
The cost of a private Harmony test / NIPT is priced at£450 with an ultrasound scan and this will be performed by leading Consultant in Fetal Medicine, Mr Pran Pandya.
We understand that cost can be an important factor when considering private health services. We have a transparent approach to our fees and offer packages where possible to ensure clarity up front whilst keeping our costs as low as possible.
The Harmony test / NIPT, (which means non-invasive prenatal testing) is a test that analyses fragments of the fetal DNA from a blood sample taken from the mother. This test is offered from 10 weeks for the purpose of testing for common chromosomal abnormalities.
Who is it for?
Women who are in their first trimester at any stage in pregnancy from 10 to 32 weeks and want to undertake the core tests privately.
What does the Harmony test / NIPT test for?
In addition to common chromosomal abnormalities such as T21 (Down's syndrome), T13 (Patau's syndrome), T18 (Edward's syndrome), this test can also detect certain specific and known genetic conditions as well as fetal sex.
The Harmony test / NIPT will be performed by leading Consultant in Fetal Medicine, Mr Pran Pandya and includes the following:
Harmony test / NIPT
Ultrasound scan (10 weeks) with consultant in Fetal Medicine
Harmony test / NIPT and discussion with consultant in Fetal Medicine
*Please note, If you have had a scan in the last seven days there is the option to undertake this without an ultrasound scan. Price £430
After the test:
The results will be with you in 5 working days (up to 7 days total)
A comprehensive written report will be sent to you, via your preferred communication method
Option for the written report to be shared with your GP/referrer
if you also have the ultrasound scan, you will receive:
A collection of images to take home on the day
This package is priced at £450, full details can be found here.
Make an appointment
London Gynaecology is an established private gynaecology practice led by a team of consultant gynaecologists at our practice locations at The Portland Hospital and Austin Friars, City of London. We're delighted Mr Pran Pandya, Consultant in Fetal Medicine and Director and Clinical Lead of Fetal Medicine services at University College London Hospitals, a world renowned centre for fetal diagnosis and therapy, has joined our team and will be performing the Harmony test / NIPT, and our Antenatal Screening and Scanning packages.
If you would like to enquire about our Harmony test packages or learn more about any of our pregnancy packages, please call our team on 0207 10 11 700 or by email [email protected]
To learn more about our pregnancy packages, including FAQ's, please visit our specialist page Early-pregnancy.com